Meraki is our new spa obsession. This lifestyle and skin care brand is designed and developed in Denmark and is made in "a creative environment, inspired by Scandinavian aesthetics and with love for nature's treasury"…. Well apart from looking beautiful in our bathrooms, the contents of the jars are an escape in a bottle, a spa in a jar. Scrub, buff and pamper yourself (or someone else) to perfection.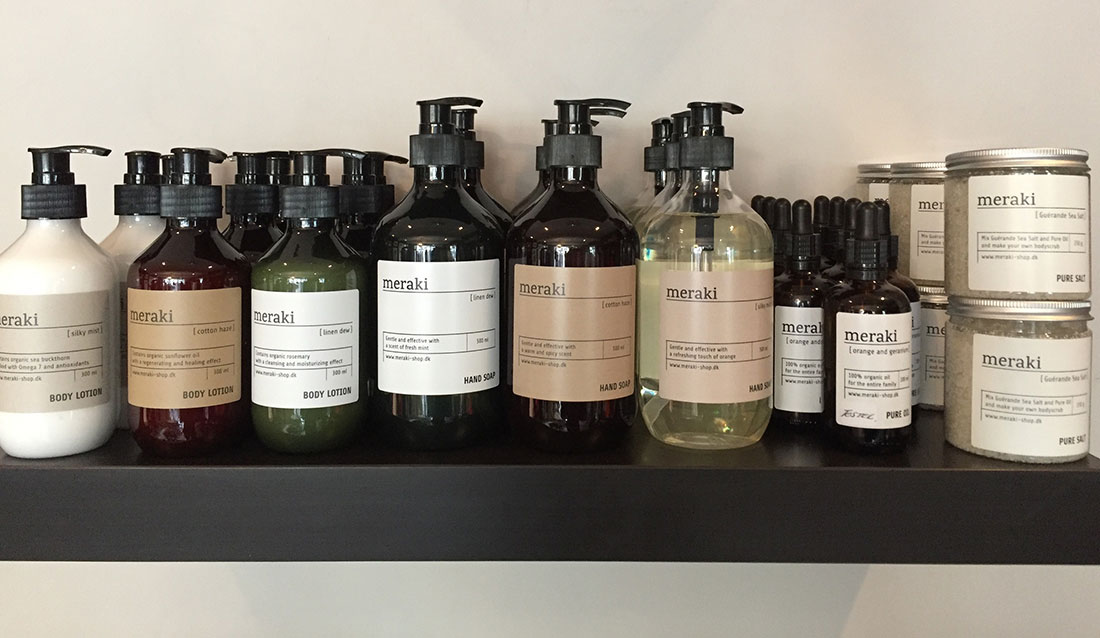 Meraki's guiding ethos is to offer products that are based on simple, clean principals – no parabens, no colorants, no SLS, using organic essential and basic oils to create a range of products with gentle, active and nourishing ingredients. Our favourites are the Guérande Sea Salt pure scrub (€12) mixed together with orange and geranium pure oil (€25) to create a spectacularly effective and deliciously scented body scrub. The Cotton Haze body lotion (€18) comes a close second.
Prices from €6 – Available online now.